---
---
To celebrate the release of Holding Out for a Hero on October 15 we've got some of the sexiest teachers ever caught on film.
Famke Janssen – The Faculty
The Faculty is just one of those films that just doesn't leave you. Years later you remember that cool kids don't have ink in their pens, just ALL the homemade drugs. We also learn that High School should be a who's who of 'That's Right, They WERE in The Faculty' with Jean Grey, Frodo Baggins, Jon Stewart, Usher and even the mum from Carrie.
Tina Fey – Mean Girls
Was Tina Fey the first sexy math teacher? Probably, says the Internet. But don't take the Internet's word for it. I think the .gif, and Ms Lohan's face, speak for themselves.
Colin Firth – A Single Man
Teacher and Confirmed Bachelor, *cough* euphemism *cough*, is having a tough day. On the one year anniversary of his…ummm…housemate/friend's *cough* death he struggles with going on. Bless you for playing this with all the delicate charm you have Mr Firth.
Sidney Poitier – To Sir, With Love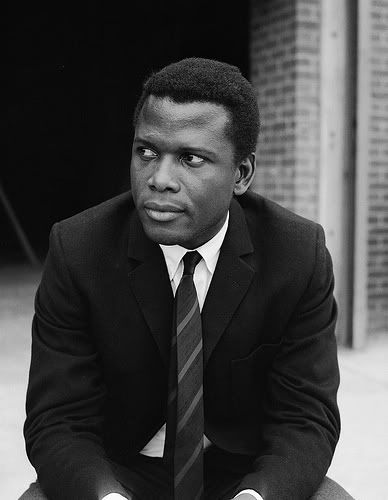 He is just the best at what he does whether it's rile up a classroom in Blackboard Jungle or to calm one down in To Sir, With Love, Sidney has it going on.
Stephen Campbell Moore -History Boys
To be fair, he's not so much sexy as super cute. But with the entire cast being made up of the rose-cheeked English boy stereotype Stephen Campbell Moore is the most rosy-cheeked and English.
Rupert Everett – St Trinian's
Playing the formidable headmistress of this private girls school Rupert Everett wins for sexiest teacher ever.
Disagree? Comments below.
---
---